13
+
YEARS OF EXPERIENCE
Weaving brand identities of businesses since 2008 with a strong sense of design. We are an eminent marketing communication agency creating future-proof strategies, headquartered in Bangalore with branches in Mumbai and Hyderabad. Armed by a diverse pool of experts busy designing world-class digital experiences through Web Design & Software Development, Graphic Design, Video Production and Digital marketing contributing to your sturdy business growth.
Why Honeycomb?
Learn why we are the chosen one for the market leaders

Managed By Google & Adobe Certified Experts
Quick Responses and Weekly Updates
We Rank 4.6/5 on Google Reviews
Testimonials
" Thank you for the good support offered to Bosch for the various artwork production and graphic design for Newsletters, Brochures, Technology panels and flex hoardings for our automotive business. We are glad to work with you and your team who are very responsive, flexible to our requirements and we appreciate the personalized services rendered to us with shortest possible lead-time. Keep up the good work. "
" We have been dealing with Honeycomb over the past several years and we find them very creative, very responsive and have lots of collaborative spirit in them. "
" Noufel and his team are there to discuss various options, before suggesting a workable solution. We have used their services many times and have been satisfied time and again, in terms of quality and delivery commitments and prompt deliveries there after! This is just the right kind of expectations from a client on his service provider. "
" When I wanted to conduct an exhibition, Honeycomb was my first choice. They have a high regard for quality in all aspects - paper (including how they handle it), colour corrections (going beyond my requests and ensuring my photographs reproduce perfectly), actual printing, co-ordination...everything really. They love what they do and it shows in the output. They work as collaborators and friends, even if they are working with you for the first time. To use a cliche, your success is their success and they always work towards that end result. "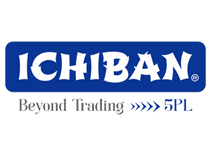 contact
Bengaluru - Head Office
---
Mumbai
---
Hyderabad
Drop A Message
Let Us Help!